When I find myself with nothing to do (very rarely), procrastinating (quite often), or just lying in bed, I dream about a lot of different things. Places to go, things to do, people to see.
One dream just keeps coming back. It WILL NOT go away.
I want to vacation on Cape Cod.
I want to stay in a simple cottage.
And whale watching...yes! Please?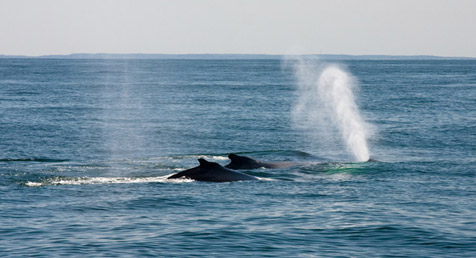 There is a lot of history in Massachusetts; so many historical lighthouses and homes to see!
Did I mention the beach?
For more daydreams, visit Mama Kat!